What a fun weekend it's been! (Sorry Mr. FGD, I know you were out of town so it sounds like I have the most fantastic weekends without you, but I do like to hang out with you too. And not only because you pay for everything, I swear).



Friday night started out a little slow. I admit, I was lonely without Mr. FGD in quiet Casa FGD. Above all, though, I was starving. I started the strict phase of South Beach Diet this past Wednesday. The strict phase is tough when Chef FGD is not around to make my special meals. That leaves me with scrambled eggs, salads and nuts. That's really as much as I can do on my own. I am a kept woman, after all.
Saturday was better. I started my day at the animal shelter. I'm pleased to report that one of the dogs that we picked up from County animal shelter is being adopted by one of the shelter volunteers. Lucky dog; he gets to live out his life in Laguna Beach!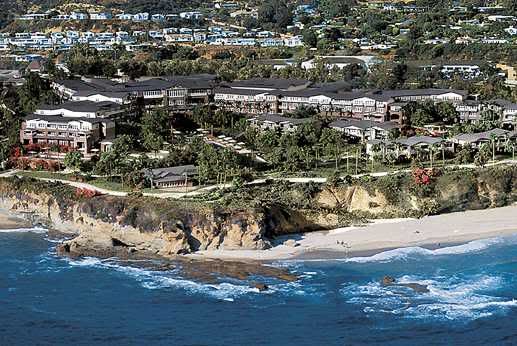 The other dog we picked up, who Ms. Laguna and I named Snappy after reading her medical log (she had been hit by a car and had several broken bones when picked up by animal control; she was a little snappy with some of the vet staff according to her paperwork, probably because she was in a lot of pain at the time), somehow became an angel in the week since I had last seen her:
On last Saturday's drive back to our shelter from County, Snappy barked the entire way. The. Entire. Way. Then we had to bath her. Snappy cried, shrieked and screamed the entire bath. The. Entire. Bath. Pleasant!
But this week, it was as if she took angel pills. She was easy to walk, and wanted nothing more to do after our walk then curl up in my lap and rest her head underneath my chin. She wasn't quite ready to give me a kiss, although by the end of the day she had tentatively licked my arm a couple of times. Let's face it, I'm easy. I was won over after the first lick.
Saturday night, I went over to 10years house, where Curry's Mom was dog-sitting 10years' rats.
All-look-same dogs were very excited to see me, as I am their favorite non-all-look-same auntie.
YoungLove showed up shortly thereafter. We searched 10years' house for tequila for the margarita mix she had left out, but to no avail. 10years' answer to my text asking her where the tequila was, was "in my stomach. Woops."
That's why we're friends.
Curry's Mom, YoungLove and I headed out to my favorite wine bar in Ladera, The Reserve. Of course my crappy cell phone camera came too!
(YoungLove, Curry's Mom and me)

According to Curry's Mom, we were the only non-cougars in the hizzy. The non-cougars had a great time. Fun flights of wine and even better conversation. I also had fun taking bad pictures of all of the wine we consumed. Non-cougars can drink.
The night ended somewhat early (10:45 pm) as Curry's Mom and I had to get up early for Sex and the City with some of the other girls! (insert SQUEAL!)
Sunday morning, I met up with a bunch of the girls at the
Spectrum
for the 10:55 am showing of the movie. Even though I've only seen a few SATC episodes (no cable in college - bleh), I was really excited to see it after
Mrs.50%
saw the midnight showing on opening night and had nothing but fabulous things to say about it.
And so, nine women convened upon the Spectrum's steps on a beautiful, sunny Orange County morning.
I laughed...
(Wan, Tater, APK and LitleBurg)


I cried...
(Tater, APK, LittleBurg, MrsNorCal)


I laughed some more...
(Curry's Mom, Mrs.50%, CBB)




And I sure as hell enjoyed my company of the girls.
After the 2.5 hours of bliss were over, we headed across the way to Cheesecake Factory for lunch. Being on South Beach, I could not enjoy this:

(fucking bread)
And instead, had to settle for this:
(fucking salad)


Fortunately, what lacked on my plate and in my belly was made up for with some fun time with the snatches.
After lunch, we all went our separate ways and I did some serious shopping (triple SQUEAL!). I got a bunch of good stuff, and went home happy and fulfilled.
Mr. FGD, next time you decide to go here:


I'm pretty sure I'll stay here again.