It's Sunday morning of Memorial Day weekend, and already I have eaten and drunken very well. Friday night, we had dinner with some friends at Sonny's Pizza and Pasta in San Clemente.
I love that place. It's a little hole in the wall, but there is
always
a wait, and for good reason.
On top of that, my teenage skater boyfriend Ryan Scheckler eats there, and if it's good enough for him, it's good enough for me.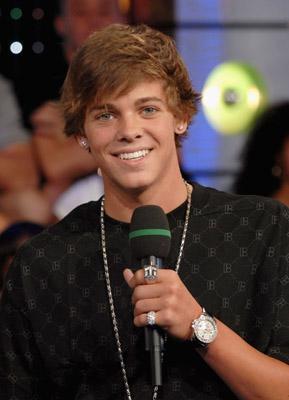 Afterwards, we headed over to the man mysteriously known as "J"'s place in Dana Point for a board game and lots of margaritas. The margs were way good, and I got a bit drunky. "J" just moved here from London (although he's not British), and barely has any furniture, but the location of his place in Dana Point is bad ass!

Last night we celebrated one of our favorite OCD neighbor/friend-with-a-nice-kitchen-who-we-are-desperately-trying-not-to-copy's birthday at Infusion Restaurant and Martini Bar in Ladera.
Mr. FGD and I had gone to Infusion once after they opened a couple years ago, and while I loved their martini selection, at the time I was not that impressed with the meal I had, and I thought everything was a little overpriced. I was hoping that this second-chance occasion would allow Infusion to redeem itself.
It did. Here are some camera pics (using Mr. FGD's camera phone, because mine, as he reminded me last night, "sucks"), of the smattering of meals that were had:
Grilled Sea Bass and Center Cut Filet:
and their signature dish (which Mr. FGD inhaled), The Vertical:
(Lobster, Filet Mignon and Tiger Prawns, Lemon Infused Buerre Blanc, Cabernet Demi Glace, Roasted Red Pepper Sauce and Artichoke Mashed Potatoes)
I just had some boring pasta, but the best part of my meal was definitely the XXX martini.
Afterwards, we headed back to the neighbor/friend with a nice kitchen (who we are desperately trying not to copy) for some birthday gifts and cake and port for the snobby wine drinkers and coffee for the old 30 and 40somethingers. I, being neither of those, just had water.
I was very excited to hear that our friend Dirty Sanchez's love life on Match.com was finally progressing. She recently met a guy that she's actually interested in, and I very excitedly announced to the group that she was probably going to sleep with him on her fourth date tonight. In fact, looking at the clock (it's now Sunday evening - it's taken me 12 hours to write this), they are probably shacking up right this very instant.
Yippee! Or should I say, whoopie?